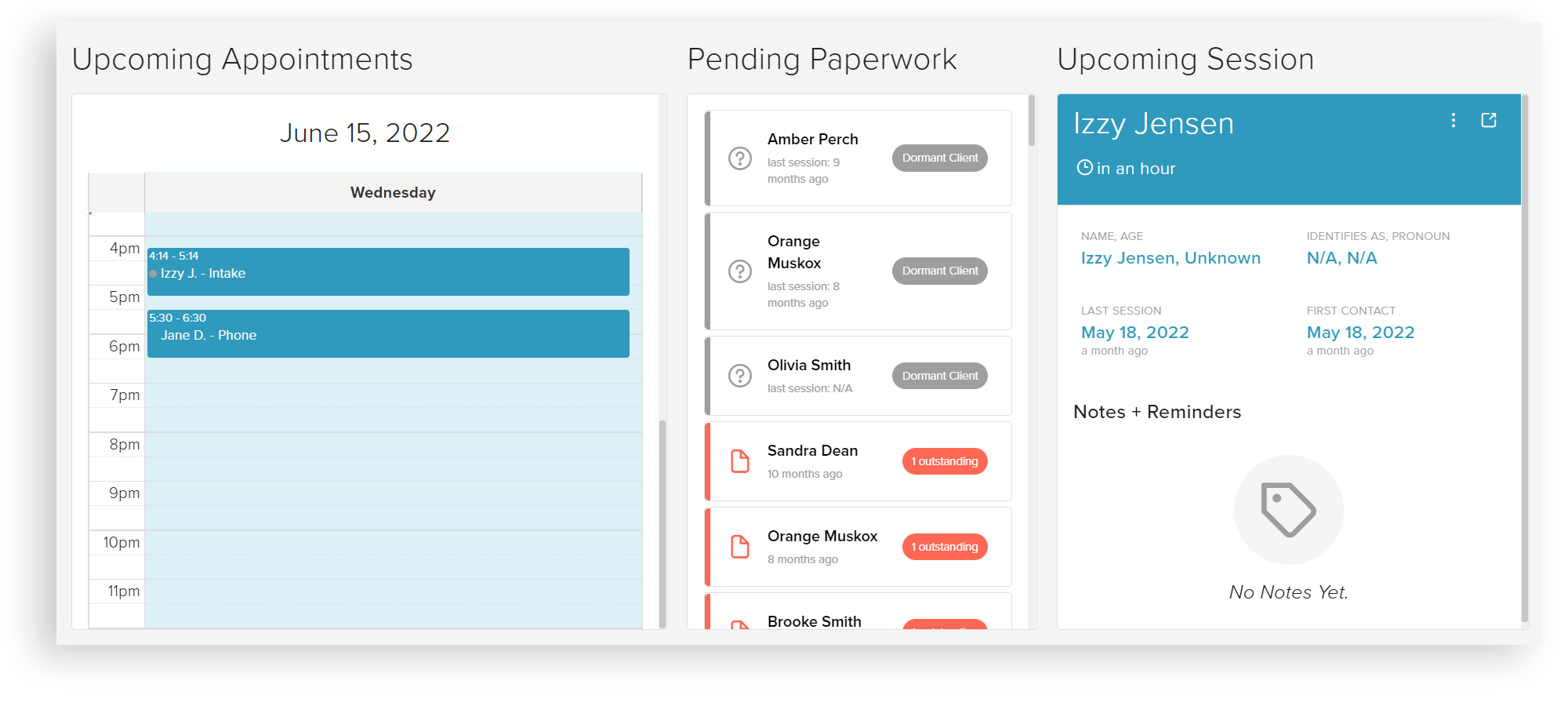 Izzy has developed a quick, at-a-glance dashboard for staff members and councelors to access and utilize as a daily to-do list.
---
We understand how easy it is for counselors to work directly with clients to meet the increasing demand that nonprofits face. With direct client contact comes much needed, but not always accessible administrative time. To help focus staff members, Izzy has provided a valuable dashboard. Staff members can quickly view this dashboard to see their day at-a-glance. The dashboard provides an overview of:
Upcoming appointments
Pending paperwork
Upcoming sessions
The Dashboard shows counselors a list of clients with pending paperwork, as well as the number of forms outstanding. When counselors access specific clients on their pending paperwork list, it links them directly to the client file. Izzy has created a client file that is easy to use, and maintains a good workflow. When accessing the outstanding forms, it will link counselors directly to the session to review the incomplete form.